Centre Stage School Of The Arts Teachers
TEACHERS

Irene Davis
Teacher of Early Years Programmes: Out of the Box and Baby Stage
E.C.E (Toronto,Canada), Orton Gillingham Dyslexia (Toronto, Canada),
AGSM (TD) (Guildhall School of Music& Drama,UK),
Dip. TESL (University of Sheffield Halam,UK),
Dip. TESOL (Trinity College of London,UK )
Cert. TESJ (RELC, Singapore)
YogaKids (USA)
Irene Davis has worked as a Consultant Teacher-Trainer, Speech & Drama teacher, and in many areas of childcare in Malaysia, Singapore, France and Canada. Her most recent position was with the renowned Shadbolt Centre of Arts, Vancouver. Irene has worked with a wide range of students from 18 months old to adults. She has worked with children in international and public schools. She now brings her knowledge and experience to our organisation. In the last few years, there has been a growing awareness of the importance of a more holistic education, as our children play bigger roles in the global community. There is also a great need for the development of independent thinkers and strong communicators in a world that is increasingly based on information economies. Irene believes that active learning through play is a highly effective way to optimise learning. Play shapes the brain, opens the imagination and invigorates the spirit. It contributes to the healthy development of physical, intellectual, emotional and social skills, which lead to the development of healthy and happier individuals. Irene would like to use her knowledge and expertise in this field to help our children.
Advertisement
Megan Chng
Ballet
Jazz 
Tap 
Contemporary Dance
BA Musical Theatre (First Class Honours), LASALLE College Of The Arts

Megan Chng has worked professionally in Southeast Asia as a Dance Captain and Associate Choreographer. Most recently, she has travelled to Bangkok and Jakarta with Broadway's Nikki Snelson (Legally Blonde, Annie Get Your Gun) as Associate Choreographer to the American Voices' YES ASEAN Broadway programme. There, she helped stage and choreograph iconic song and dance numbers from musicals such as A Chorus Line; Chicago; Cabaret; Hamilton; In The Heights; The Pajama Game; and RENT.

In Singapore, she has worked for companies such as Alikhan Live Entertainment and Millennium Entertainment International as a Singer, Dancer, Actor, and Host for young audiences. Megan has also worked with Musical Theatre Limited to be a part of Stella Kon and Desmond Moey's EMILY The Musical.

While pursuing her Musical Theatre BA (Hons) Degree at LASALLE College of the Arts, Megan also served as Dance Captain and Choreographer for many in-house productions, including Chuck Mee's Daily Life Everlasting. Some notable LASALLE performance credits include Kander and Ebb's Cabaret (Sally Bowles), Stephen Sondheim's Into The Woods
(Lucinda/Rapunzel's Prince), George Abbott's The Pajama Game (Mae), Shakespeare's The Taming Of The Shrew (Hortensio), and Brecht's The Caucasian Chalk Circle (Prince Kazbeki/Grandmother Grusinia).

Prior to her tutelage at LASALLE, Megan has performed with Kuala Lumpur's PAN Productions in Mel Brook's The Producers as well as Andrew Lloyd-Webber's The Wizard of Oz. Megan has also taught musical theatre dance to students of all ages at institutions such as Monday Show Entertainment, KrossJenre Entertainment and Sri Emas International School. She served as Choreographer for Monday Show Entertainment, from their professional productions (Tick, Tick… Boom!) to their annual student showcases.

Megan is passionate about dance and its role in musical theatre, and is excited to share her enthusiasm with the Centre Stage family!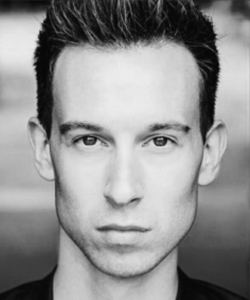 Josh Kiernan
Ballet
Jazz 
Tap
Contemporary Dance
BA (Hons) Musical Theatre Performance – Arts Educational Schools, London 
Josh began his training at The Yvonne Gray School of Dance. He started his professional training at Scottish Ballet Junior and Senior Associates, moving onto full-time Musical Theatre training at The Dance School of Scotland. After two years at The Dance School he was offered a full scholarship to ArtsEd London where he gained his Bachelor's Degree in Musical Theatre Performance. Theatre credits include Gypsy The Musical (Dundee Rep), Dennis All Shook Up The Musical (Citizen Theatre), Christmas in New York (Lyric Theatre London West End) Broadway to West End (Theatre Royal, Drury Lane, London, West End) Olivier Awards (Theatre Royal Drury Lane London West End) Footloose The Musical (Arts Educational) ensemble/swing Evita The Musical (UK/European Tour) ensemble 42nd Street The Musical (UK Tour) Leo Frank Parade The Musical (Dundee Rep) Singer/Dancer (Jean Ann Ryan Productions Miami) Ensemble/Dance Captain/Understudy Prince Charming – Sleeping Beauty (Chris Jordan Productions) Dancer Rusulka The Opera (Scottish Opera) As well as performing Josh has taught at many institutions, including:
Junior school MGA Academy of Performing Arts
Royal Conservatoire of Scotland
Arts Educational Schools London
Vivace Theatre School
London School of Musical Theatre
Yvonne Gray School of Dance
Showcase
The Street
plus many workshops accross the UK!
Josh is very excited to be working at Centre Stage and looks forward to meeting everyone!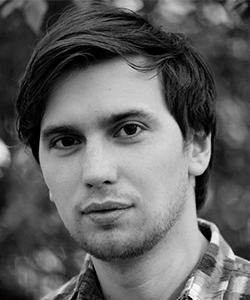 Gersom De Koning
Acting
Music
Creative Drama
BA Social Work in Arts Education, University of Applied Sciences, Utrecht
MA Drama & Theatre, University of Kent
MA of Arts Education, University of the Arts, Utrecht (Graduating 2016)
Gersom has taught Drama & Theatre for 5 years now in the Netherlands, Thailand, England, and now Singapore.  He has taught in youth theatres, university, international schools, and Dutch and English curricula schools. He finds teaching to the most rewarding job in the world! Gersom went to university in the Netherlands where he attained his BA of Social Work specialized in Arts Education. Gersom then decided to pursue a MA in Drama & Theatre specialising in Applied Performance at the University of Kent in England. Gersom believes drama and theatre can be used to enable students to understand difficult topics and to explore the world around them in a safe environment. As a drama practitioner, he has worked with a wide range of participants including from the mainstream, juvenile offenders, children with PMLD (Profound and Multiple Learning Disabilities), and university students. Gersom has directed and written for comedy sketch shows and plays. He has also composed music for feature films, (Clean Money, Julia Rose Marks) arranges acapella on Youtube with his band, and has performed in all sorts of shows including A Midsummer Night's Dream, The Importance of Being Earnest, Seussical, Oliver!, and A Reluctant Tragic Hero. Besides this, he has improvisational theatre performances with Striding Backwards. Gersom's favourite styles of theatre are improvisational theatre and sketch comedy. He is also a keen performer of slapstick and choreographs stage fighting.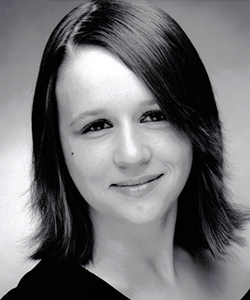 Amanda Thornton
Singing
On Stage! Musical Theatre
Musical Theatre Workshop
Creative Drama
Postgraduate Diploma in Musical Theatre – Royal Academy of Music, London
Higher National Diploma in Musical Theatre – Motherwell College
Higher National Certificate in Acting and Performance – Coatbridge College
Amanda Thornton Trained at the prestigious Royal Academy of Music in London where she gained a Postgraduate Diploma in Musical Theatre and has gone on to work professionally as both a performer and a teacher in the industry. She was born and brought up in Scotland. She has always been interested and involved in the performing arts from a young age and began her training early on. Whilst growing up she concentrated her time, energy and training in Acting and Performance, and then moved in to Musical Theatre, attending both Coatbridge and Motherwell College where she gained HNC and then on to HND levels in these subjects. She then moved to London where she worked in the industry for a while as a performer whilst she continued her training. Amanda, fuelled by her passion for Musical Theatre, specialised her training further at the highly respected Royal Academy of Music. On leaving The Royal Academy, she worked professionally as both a performer and as a Teacher, Vocal Coach, Director and Musical Director. Amanda has taught in Schools, Theatres, Drama schools, Stage Schools, Youth Theatres and Drama Clubs. Delivering classes and workshops to young and old from the keen amateur to the professional performer. She is trained in Estill technique and was taught by the renowned Andrew Lippa, Luis Garcia and Mary Hammond who has taught many West End stars. Some of her favourite roles as a performer have included:
Julie Jordan in Carousel, Emma in Jekyll and Hyde, Bird Girl in Seussical, Audrey in Little Shop of Horrors, Pitti Sing in the Hot Mikado, Queenie in HONK! and the title roles in Oliver!, Aladdin and Sleeping Beauty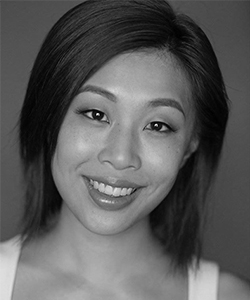 Verity Tan
Early Years
Creative Drama
BA (Hons) Drama – University of Kent
Verity has lived in Wales, Sweden, Singapore, Thailand, the Netherlands and England. Originally from Singapore, she has decided to move back and to do the job she loves best – being a drama teacher. She is a trained drama practitioner from the University of Kent and holds an education diploma from Hogeschool van Amsterdam.
She has worked with students aged 2-70 years of age in the Netherlands, Thailand, and England. She has facilitated Drama & Theatre, taught English, and coached Acapella courses. From each student, she has become enriched with an understanding for how each individual student has their own talents and rich personalities. Verity has devised theatre performances for a wide range of audiences – from comedy sketch performances for an Arts Festival to multi-sensory participatory theatre for PMLD (Profound and Multiple Learning Disabilities) teenagers. As an actress, she has performed in a variety of styles including physical theatre, musical theatre, puppetry, and traditional theatre.
Her favourite pastimes include photography, travelling, as well as making and performing music.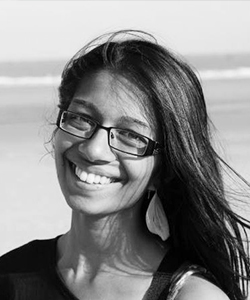 Roshni Nagaria
Musical Theatre
Popstars
Creative Drama
BA (Hons) in Education, Culture and Society – Goldsmiths, University of London
Roshni has a varied and deep interest in the fields of education and the arts, passionate not only about performing, but also about how the arts can positively contribute to individual, societal and community wellbeing and be used as a tool to shape education in an innovative and engaging way. From a young age, Roshni has dived into the performing arts both in school and in her local community, and throughout has engaged in aspects of teaching and child development, gaining work experience in nurseries, schools and eventually working as a special educational needs teaching assistant after graduating secondary school. During school, Roshni discovered her dream for combining the arts with teaching and travelling through the aid of The Young Americans, a non-profit globally touring music and dance outreach group. After a successful audition, Roshni moved to Southern California at the age of 19 to train as a performer and arts outreach teacher, grateful to be able to combine her love for teaching, travelling and performing, and take music, dance and arts education worldwide over a period of four years as part of the group, conducting workshops in Japan, Germany, The Netherlands, The USA and all around The UK. After many years with the group, Roshni moved back to London to fulfil her goal of getting a degree, and went on to study at Goldsmiths, University of London, gaining a Bachelors in Education, Culture and Society. Roshni is a bilingual Gujarati/English speaker. As well as the arts, performing and education, Roshni is also passionate about languages, travelling, conservation, animals, politics, human rights, and the environment and hopes to someday start her own non-profit organisation to combine all of her greatest loves and positively impact the world. Roshni is very happy to be on such a wonderful adventure in Singapore and hugely grateful to Centre Stage for this great opportunity!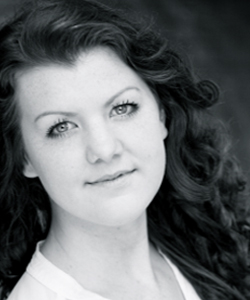 Lucy Calvert
Musical Theatre
Popstars
Ballet
Trinity
Creative Drama
Laine Theatre Arts
Trinity College National Diplomas in Musical Theatre & Drama
Gold Medal LAMDA award
ISTD dance teaching qualification

Lucy originates from the North of England and moved to Singapore in 2015. Theatre has been a part of her life from the age of 3 when she first started dance lessons. Aged 4 she was already competing across the country and she first worked professionally at the age of 8. She continued to perform until she moved down to London aged 15. She attended Laine Theatre Arts for 3 years where she was Head Girl. She graduated with Trinity College National Diplomas in Musical Theatre and Drama, gold medal LAMDA, ISTD dance teaching qualifications and was awarded the Drama Cup at graduation. During college she was fortunate enough to work for ITV in a sitcom and perform several times at The Epsom Playhouse. Since graduating, she has trained professionally with TVI in LA and at Manchester School Of Acting under the direction of Mark Hudson.Training also includes workshops with The Actors Centre, Actors Platform and Actors Studio in London.Lucy has worked professionally in theatre, both West End and Regional. She has worked in television and film for BBC, ITV, Sky and many independent film companies. She was also fortunate enough to perform in the London 2012 Olympics Closing Ceremony. After back packing around the world on her own, Lucy began teaching with The Princes Trust in London running their successful programmes and projects as well as continuing to perform. She has taught for Stagecoach and has choreographed and directed many plays and musicals. She has also successfully coached students for West End auditions and professional theatre schools. In addition to this she spent the last year working for a charity in London, teaching English Language to autistic children and young people who had been excluded from mainstream education due to behavioural issues.Lucy is a high energy, hard working teacher with an absolute passion for getting the best out of every single child. She is very excited to be joining the Centre Stage team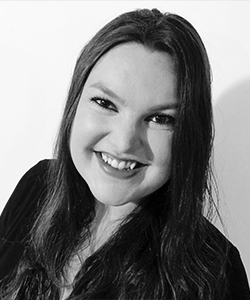 Charlie Pepperell
Creative Drama
On Stage! Acting
Theatre Workshop – Acting
BA (Hons) Psychology – University of Birmingham
Postgraduate Certificate in Film Production – Raindance
Charlie lived in Singapore as a child, and since returning to the UK has lived in West London. She has taught drama to toddlers, children and young adults since she was a teenager, starting as a teaching assistant and eventually becoming Associate Director of an independent Performing Arts School in Twickenham. In addition she produced many plays and musical theatre productions with a successful youth theatre company, including Midsummer Night's Dream, Little Shop of Horrors, Three Cheers for Mrs Butler, an original musical based on Around the World in 80 Days, and most recently a debut play with the National Theatre Connections Festival. She has a degree in Philosophy from the University of Birmingham, where she produced two very successful student productions and a short film, and a Postgraduate Certificate in Film Production from Raindance. She is also an experienced Speech and Drama teacher, and has taught the LAMDA qualifications such as Verse and Prose, Acting, Public Speaking, Devising and Reading for Performance to children.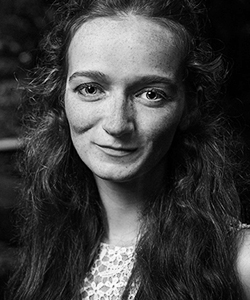 Sophie Luker
Early Years
Creative Drama
On Stage! Acting
BA (Hons) Drama & Theatre Studies – Roehampton University

LAMDA Solo Acting Award

Sophie has been performing and teaching for many years. She has had the opportunity to teach in England, America and the Middle East. She has worked with children 18 months – 16 years. She has also worked with several organisations  delivering drama and dance  classes and workshops. Sophie has much experience in performing herself from the theatre, radio plays and several small parts in blockbuster films such as the Muppets 2. She combines her love of teaching with her passion for travelling and is thrilled to be a part of the Centre Stage team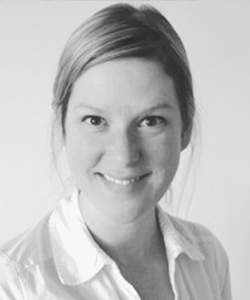 Lucy Shuter
Head of Teacher Training
Course Leader for Next Stage
Teacher of Speech and Drama

BA (Hons) Theatre – Centre School for Speech and Drama, London 
Lucy trained as a Drama teacher at the Central School for Speech and Drama in London, UK. She has over 12 years experience teaching in schools, colleges and theatres. During her time as a teacher, Lucy has directed and produced over 60 performances with children and young people. She has worked with the education departments of The Globe Theatre, The Royal National Theatre and The Old Vic Theatre in London. She has written, directed and performed in a variety of international drama festivals including The Edinburgh Fringe Festival; National Theatre Connections Festival and Shakespeare Schools Festival (UK). Lucy is an experienced teacher trainer and continues to train and support teaching staff at Centre Stage in areas of best practice. She is passionate about teaching drama to children and young people and loves being a part of a thriving performing arts department at Centre Stage.
Lucy moved to Singapore having spent 3 years in New Zealand. She has two children and is a bilingual English-French speaker. When she is not teaching, Lucy enjoys the Arts, travel and food.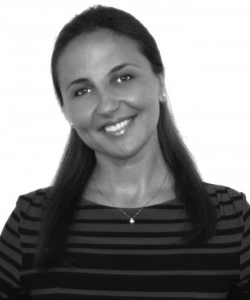 Liliana Roberta Durlai
Ballet Mistress
MA Culture Policy & Management – City University
Royal Academy of Dance – Professional Dancer's Teaching Diploma
School of Choreography and Dramatic Art (Romania) – Vaganova Syllabus
Liliana has been a professional ballet dancer with the Croatia National Theatre, Split, the English National Ballet and the Vienna Festival Ballet. In 2001 she completed the Professional Dancer's Teaching Diploma with the Royal Academy of Dance in London and she has been embracing a teaching career ever since – teaching and choreographing for the London Theatre School in London, the Vienna Festival Ballet and The Ballet & Music Company in Singapore. After completing her MA in Culture Policy & Management she was appointed as a Community Dance Project Manager for the Trust Arts Project Lambeth in London. We are lucky to have found a teacher with such a rich history and experience of both the dance and ballet-teaching worlds.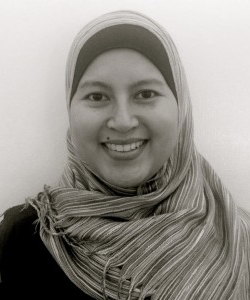 Shahnaz Alkaff
Head of East Coast Centre
Head of Early Years
Teacher of Early Years
BEd(Hons) Early Childhood Education – South Australia University 
Froebel Academy Diploma in Early Childhood Education
Singapore Polytechnic Diploma in Science Technology
Advertisement
Shahnaz was a founding team member of Centre Stage School of the Arts in 2000 and has enjoyed seeing the company grow from strength to strength. She started work as an assistant teacher and was involved in planning all art and craft activities. Since then, she has grown with the company, initially being in charge of assistants and resources and now moving on to teaching. She has now been promoted to Head of Early Years.